Sounds of the garden….Water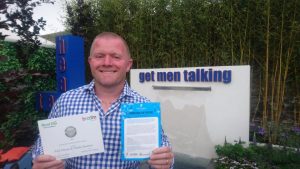 When you are designing your garden sound isn't an element that springs to mind but think of the benefits of birds singing, wind rustling, trees swaying and water flowing. Here's is our thoughts on adding a water feature to your garden.
It might sound like a adding water for the element and benefits of sound itself is a surprising dimension to a garden but listening for the sounds of your garden keeps you alert and so, more in tune with the other elements of your garden and of the seasons.
Here's a few pros and cons to different features we've worked on, please do contact us if you are looking to redesign or design your garden and would like help with the decisions, design and build.
Ponds: A pond is a popular landscaping feature. Generally in its most simplistic we would line a hole with either a rigid or flexible material, include a submersible pump and filtration system, and add any additional elements, such as a fountain or artificial waterfall.
Pros

Easy to install
Natural looking
Add planting to keep algae to a minimum
Adds life to a garden
Spot for fish or frogs

Cons

Flexible liners are vulnerable to punctures and leaks
Filtration systems can be noisy
Keeping your water clean and preventing algae can be a challenge
Wall Fountains: These space friendly water features are perfect for smaller gardens and patios.
Pros

Great for small spaces
Easy to install
Beautiful to look at
Adds another element to a garden installation
Can be closer to the house
Attracts birds which can be gorgeous to see

Cons

These can be costly at times
Streams: For gardens with a more space, a stream could be just the backyard water feature you are looking for.
Pros

Bespoke design or using natural elements
Capable of building off existing water features
With the right accessories, your man-made stream can look natural
Can enhance natural water features within the garden

Cons

You will need to install a pump and filtration system
Requires a lot of digging
Building and maintaining can be required
If you have any questions, contact 045 845127
Comments