Gardening Tips – Preparing for September
We thought we would set out a monthly plan of tips for your garden so you can be prepared on a monthly basis and continue to enjoy your Eden.
Garden Tips
General
Believe it or not now is the time to stop pruning and fertilizing
Outdoors in – take in all the summer houseplants while the temperature is still normal which will allow an adjusting period ahead of winter.
You know the kindegarden song!  "Clean up, clean up everybody clean up" – clear the flower beds and cut back anything that has finished blooming or beginning to whither
Great tip is to take pictures of your love's and dislikes so you have a record for planting the following season
If you have a compost heap – give it a good mix so that the nutrients can roam
Vegetables
We have a full veg garden here and are only now digging the potatoes, pulling the carrots, onions are up and late salad crop is nearing maturity
Your outdoor tomatoes should be ripe or starting to colour, keep an eye and pick as required – don't leave too long!  Don't forget green tomatoes can be used for chutney – so nothing goes to waste.  BBC Good Food recipe 
Pick herbs for freezing or drying – tip to come
Fruit
Clean up fallen fruit – just made a great chicken and plum dish from our plum harvest – I'll share it again
Trees & Shrubs
Plant any remaining trees and shrubs. Keep well watered, if there isn't sufficient rain, (doubtful that will be the problem!).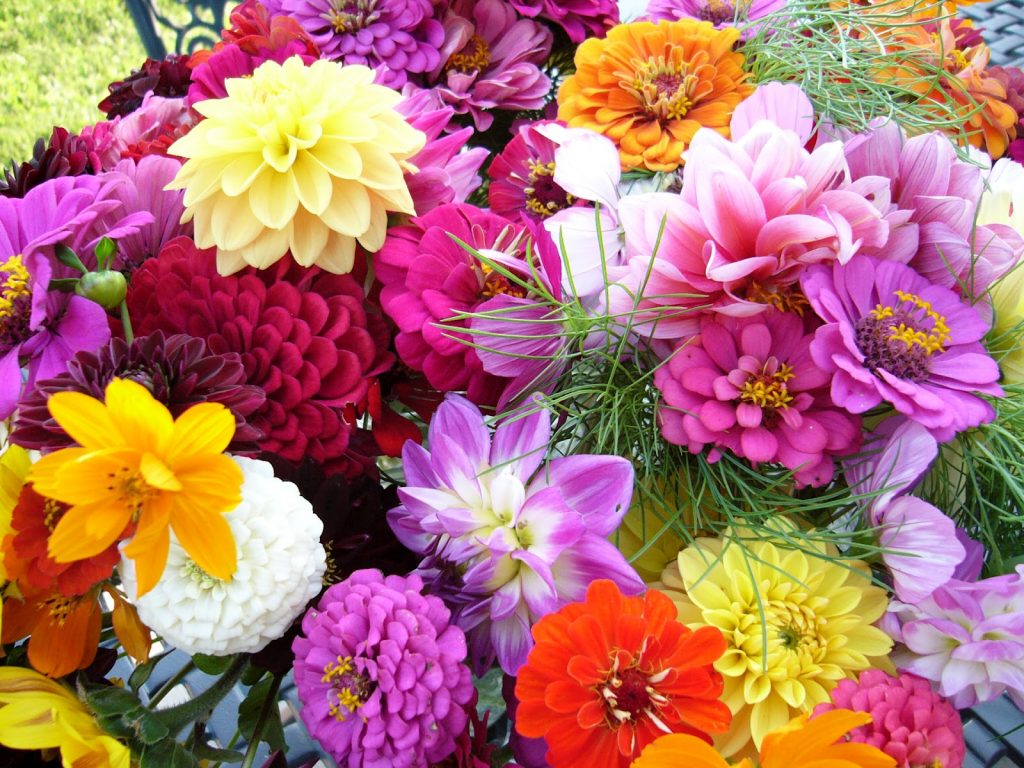 Comments